Do responsible investing practices expose your institution to the risk of impaired investment performance over the long term?
In recent decades, fiduciaries have been faced with new challenges from scientists, regulators, stakeholders and others arguing that their duty should be redefined to require consideration of the issues surrounding climate change, environmental degradation and more efficient use of resources.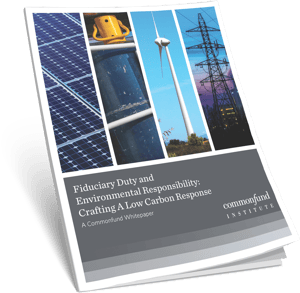 These considerations have introduced a new level of complexity to the fiduciary responsibilities of boards of trustees and investment committees, inviting them to examine:
Socially responsible investing (SRI)
Integration of environmental, social and governance (ESG), and
Factors into the investment process, and impact investing.
Fill in your details to download this paper today and learn more.