How does a board map a path to their goals?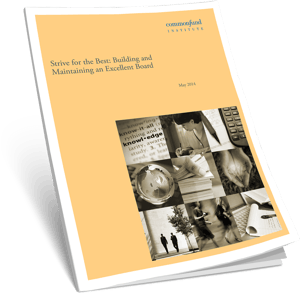 Excellent boards are made, not born. Achieving excellence in board governance requires success in four crucial areas:
Capable leadership
Sound organizational structure
Attention to fiduciary duties
Culture that creates a cohesive board
Download this guide for details on the practices and policies of excellent boards and steps that nonprofits can take to put them into practice.